So you want beautiful birth photos? ... keep reading for some pro tips I share with each of my birth clients!
The actual day of your birth is just the tip of the iceberg. The months and weeks preceding delivery build the foundation, setting the stage for your birth. Your prenatal care, childbirth education, birth planning, exercise and emotional work can all impact the course of your birth. 
As a doula, we consider prenatal groundwork essential to your confidence heading into the birth space.

As a birth photographer, I know that mama's who take the time to consider the details have the opportunity to get more out of their birth photos. That's I always communicate these tips to my birth clients ahead of time, as some food for thought.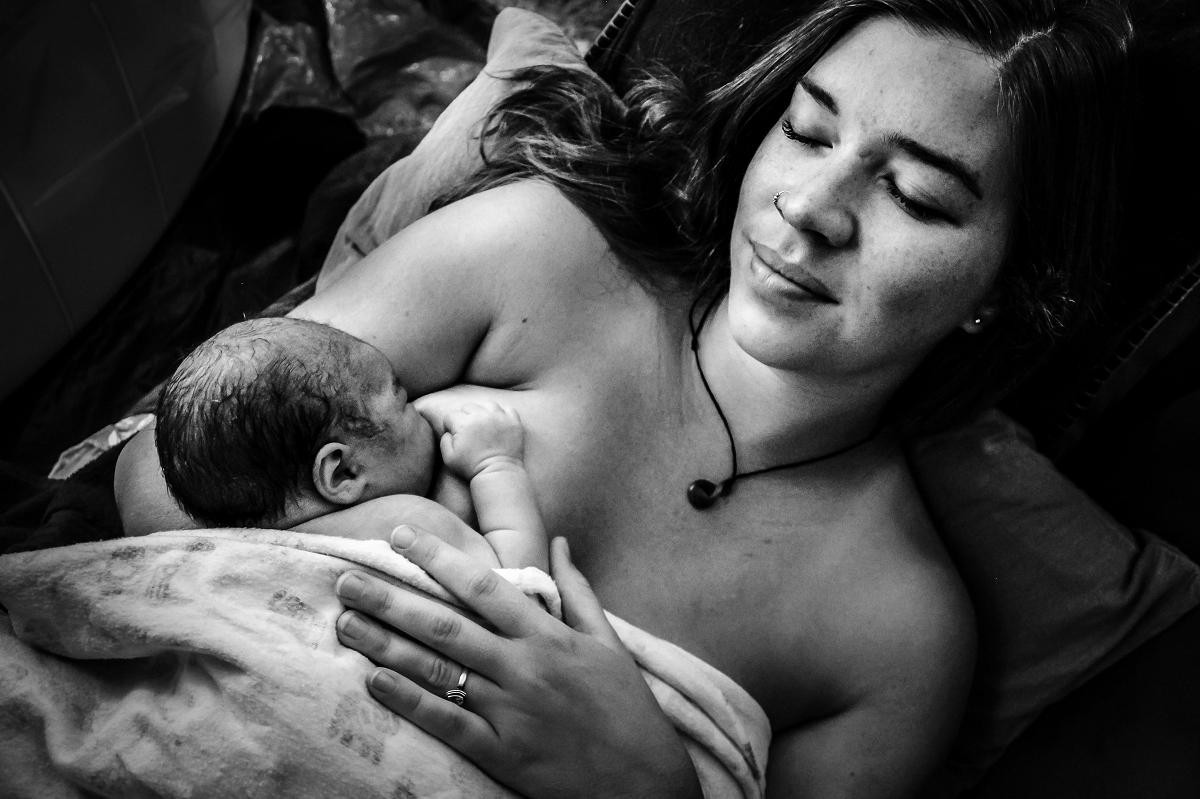 Light
Physiologically speaking, a dark, dim, hazy birth space can help mom feel safe, secure, and relaxed, boosting melatonin and oxytocin hormones which help labour progress. From a documentary perspective - some light is necessary to create photos! A camera simply cannot function in pitch darkness. While our professional gear is able to focus in extreme low light conditions, the more light available, the better images we can deliver!
Your best bet: Have your baby during daylight hours. (Just kidding - most babies won't heed this!)
Here are some ways that you can improve lighting in your birth space:
Turn on a lamp or hallway light if it doesn't bother you (florescent light is harsh and less flattering)
Open up the curtains a little bit
Light candles (or use artificial battery candles) to set the mood
Hang up string lights or white Christmas lights 
The Birth Space
Your birth photos will be unique to you and your family. You can help customize the look of your gallery by customizing your birth space!
Display artwork that inspires you
have someone bring fresh flowers
Hang birth affirmations, bible verses, or quotes that encourage you
Use herbs or flowers/petals in your birth tub/pool
If you are delivering at hospital or birth centre, bring a couple items from home to make the space reflect you (pillows, blankets, shawls, artwork, candles, fresh flowers, bunting, photos, etc.)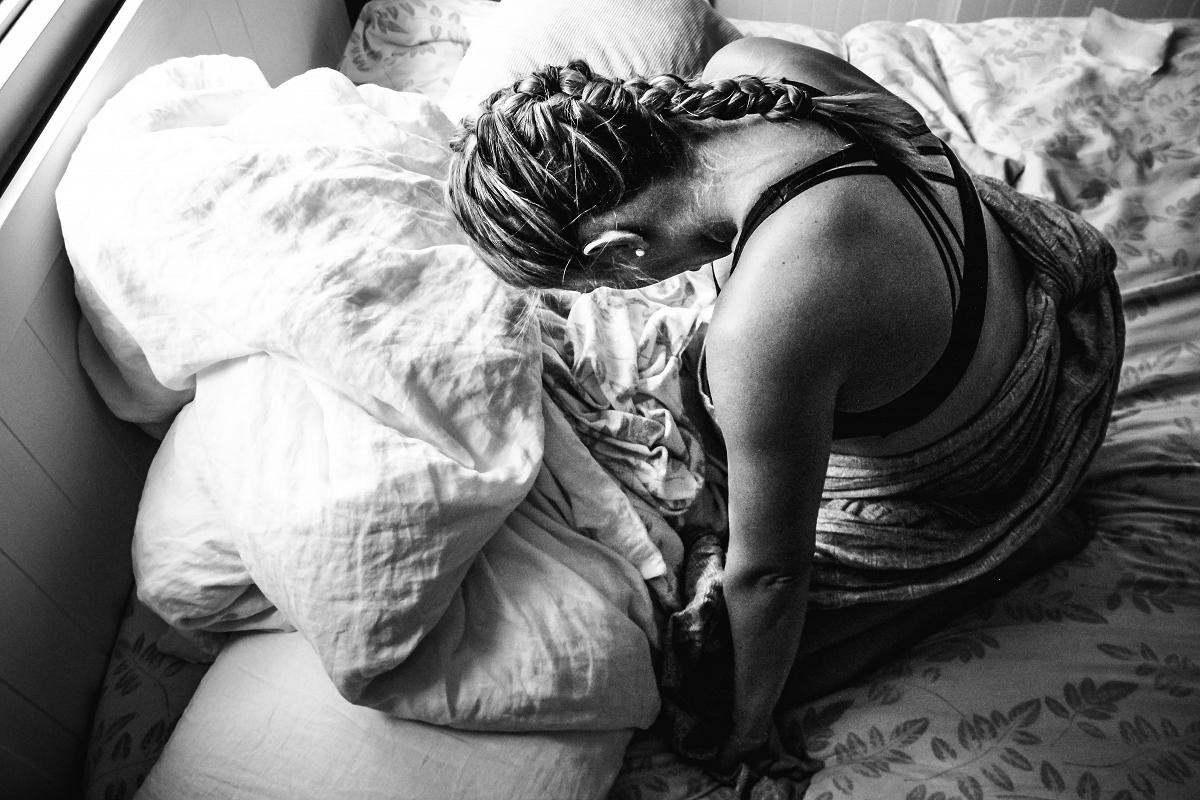 For Mama
You are radiant, exquisite, admirable - perfect just as you are! Here are a few things to consider ahead of time:
Do you want your hair up or down? Braid or bun? Loose and wild?
Flower crown? Sporty headband?
Some women labour topless, others prefer some support/coverage. Consider what your preference might be. Typically this is whatever sounds most comfortable for the work of labour ahead. Could it be a comfy old sports bra? Teeshirt? Lacy bralette? Tank top? Night gown? Rock concert tee? Whatever you like!
✓ If you are delivering at the hospital, you will be offered a generic unflattering, hospital gown. This can make you look and feel unwell, like a sick patient. We have seen this have a negative impact on your comfort and confidence in the birth space.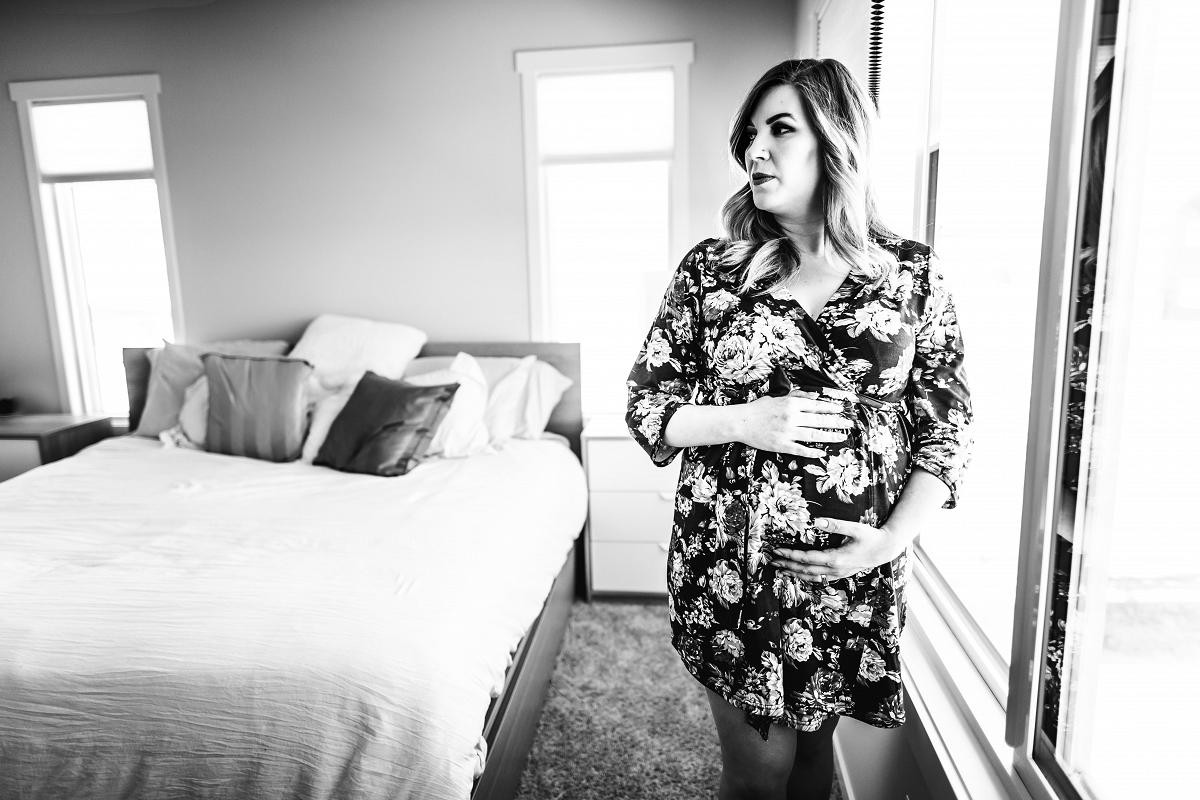 Birth is not a disease and you are not ill. You are filled with life and vitality and should be free to wear whatever is most comfortable for you!  If you wish, you can avoid this by bringing your own gown or robe from home, and declining the hospital issued garments if possible. The alternatives are totally up to you.
For Dad
As the birthing mama, YOU are the star of the show. However, as a doula, much of the work we do is to equip and empower your partner to confidently step into the primary support role.  The result?  An empathetic, hands-on birth partner actively working by your side through the course of your labour.  His presence in your birth photos is a powerful reminder of the connection you had while bringing your baby into the world.
Avoid shirts with a big logo (nothing like a stunning, powerful birth photo disrupted by an obnoxious beer logo or cartoon Spongebob photobomb - yeah, it's happened!) Basic is better.
Avoid wearing a baseball hat, if at all possible (unless it's practically glued to his head.) It can conceal his face and emotion as he responds to this once in a lifetime experience - trust me, it's emotion you'll want captured.
✓ It can be helpful for dad to wear a shirt that unbuttons, so he can easily do skin-to-skin cuddles with the newborn baby while mom is getting cleaned up. (Unless he is comfortable with taking off his shirt altogether!)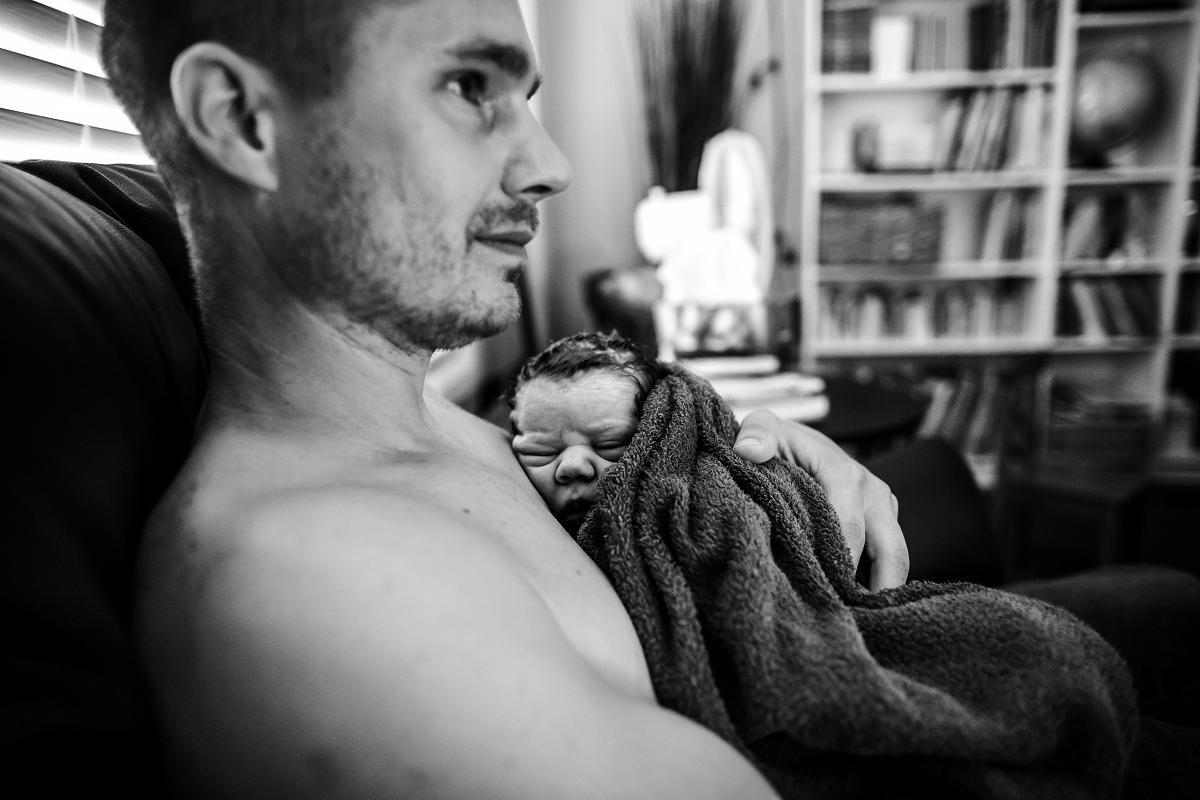 For Baby
In the hours following birth, the perfect place for baby is skin to skin against her mama or dada. When the time does come to dress baby, what do you want for her first outfit?
in cooler months (and for early babes especially) you should have a little hat to help baby maintain her body heat.
Consider a matching swaddle or receiving blanket to bundle her up (and opt out on the scratchy hospital flannel)
Did grandma knit an heirloom blanket? Have it washed and ready to use!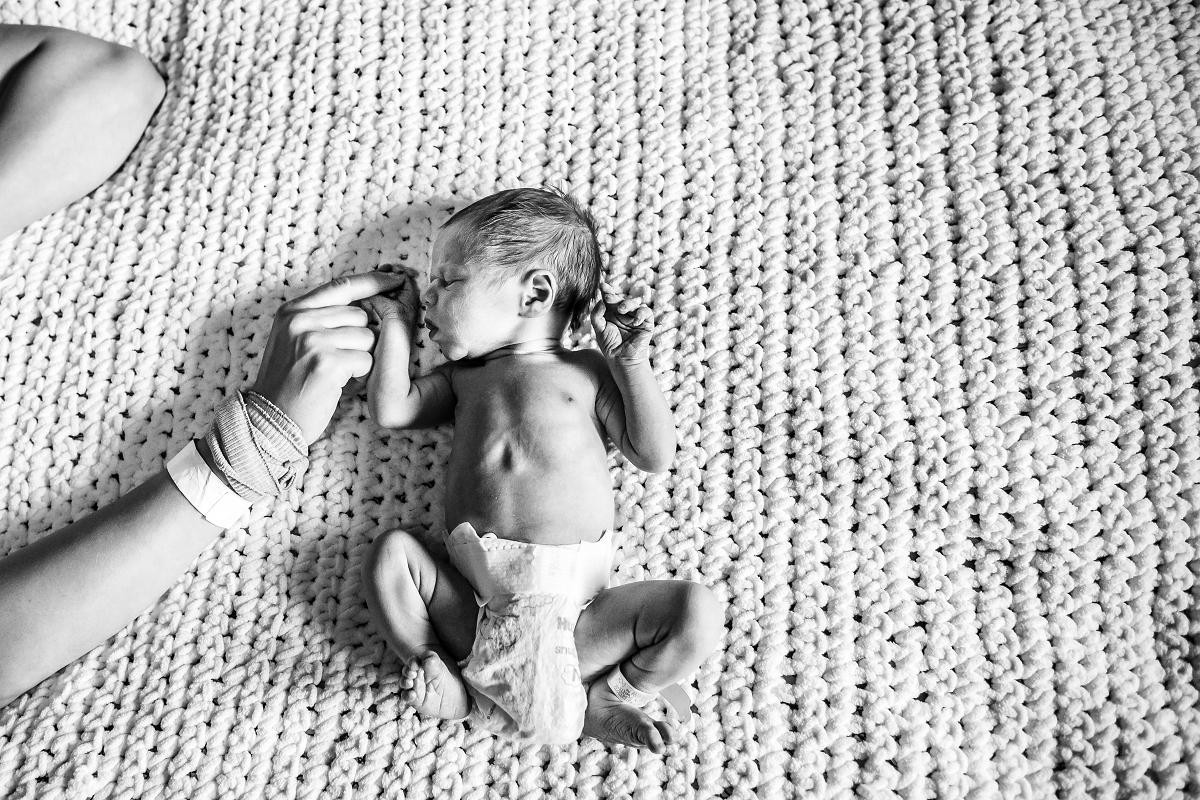 Prepare for What You Can… and Embrace the Unexpected
Here's the truth… birth in unpredictable. Labour can be a precipitous 30 minutes long, or a 48 hour marathon. Babies come early, babies come late. Birth places can change at the last minute - a hospital birth can turn into an unexpected unassisted home birth, and a home birth can turn into a cesarean. Just because it's unpredictable doesn't mean that you should plan your ideal birth. By all means self educate, hire a doula, bring on a birth photographer. Consider your birth thoroughly to be well informed about your preferences and priorities, and then practice holding those plans loosely, with open hands, ready to embrace your beautiful birth, however it's meant to unfold. I believe that it will be breathtaking, no matter what.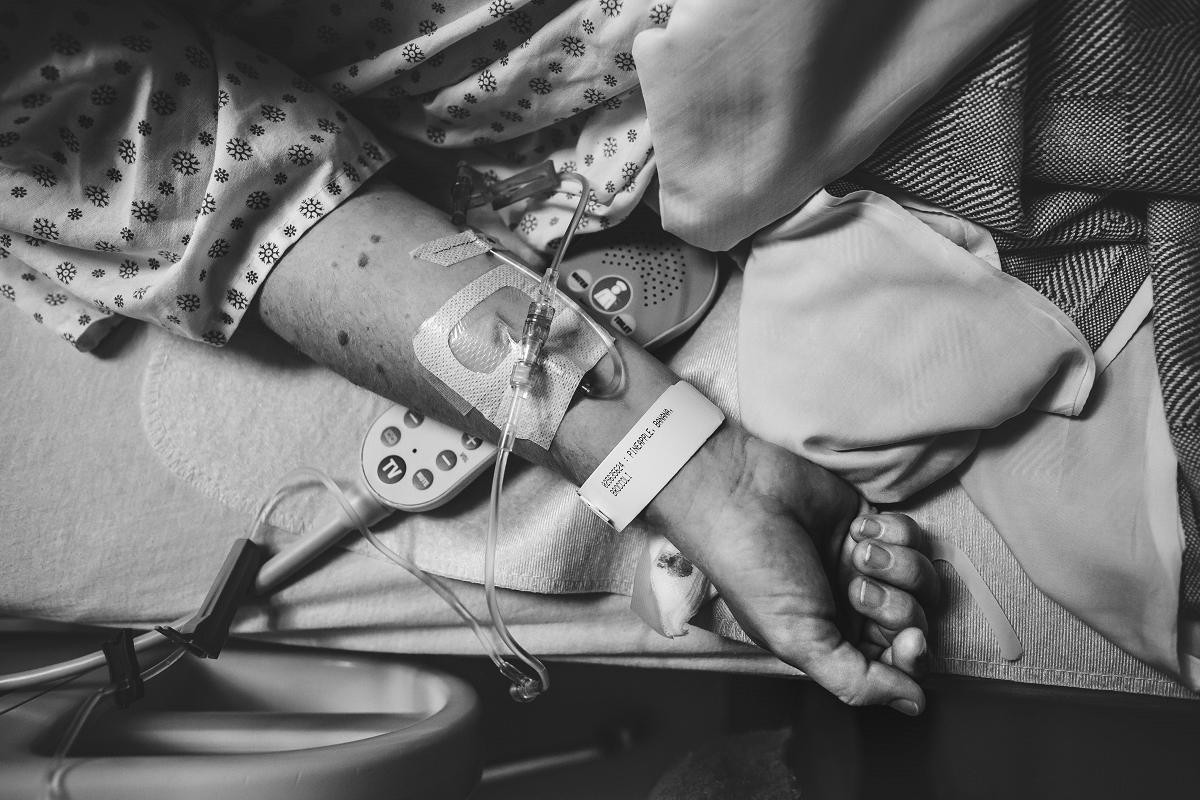 There you have it! My best advice for birthing mamas looking to come away with some lovely, unique birth photos. If you have any questions, feel free to comment below or leave me a message! 
If you're considering hiring a Edmonton Doula or Edmonton Birth Photographer, send me a note here - I would love to connect with you!
xoxo,
Hayley